Newsletter - 11/14/2017

Your season may be over but the offseason is peak planning time for the Cal Tri leadership. Expect more frequent communication over the next 4-6 weeks so that we can keep the information flowing!





CHAPTER FEATURE - MICHIGAN. Mark Keskes leads our Michigan Chapter and their 2018 plans are already set. Further, he has created some new features for our Michigan athletes that will be incorporated into our other chapters over the next couple weeks. While Cal Tri is national we like to keep the activities local and relevant. Not from the Mitten State? Take a look at what your future chapter page will look like. LINK.

20% DISCOUNT - HUBB WETSUITS. We are very pleased to announce a 20% discount code for HUUB Wetsuits. You can go to the sponsor page to claim that deal. Simply, HUUB Wetsuits are the best suits we have ever tried on and we are very fortunate to have HUUB as a California Triathlon sponsor. HUUB is continously investing time and money into their wetsuit designs. Now is the time to upgrade!
220 Triathlon Award Winner. Best Tri Wetsuit Brand of the Year 2013-2017.

100% Satisfaction Guarantee. Return any product purchased within 30 days of receipt for exchange or refund

18 Month Warranty On Wetsuits. HUUB Wetsuits are supplied with a 1 year warranty. Register on their website to extend by 6 months.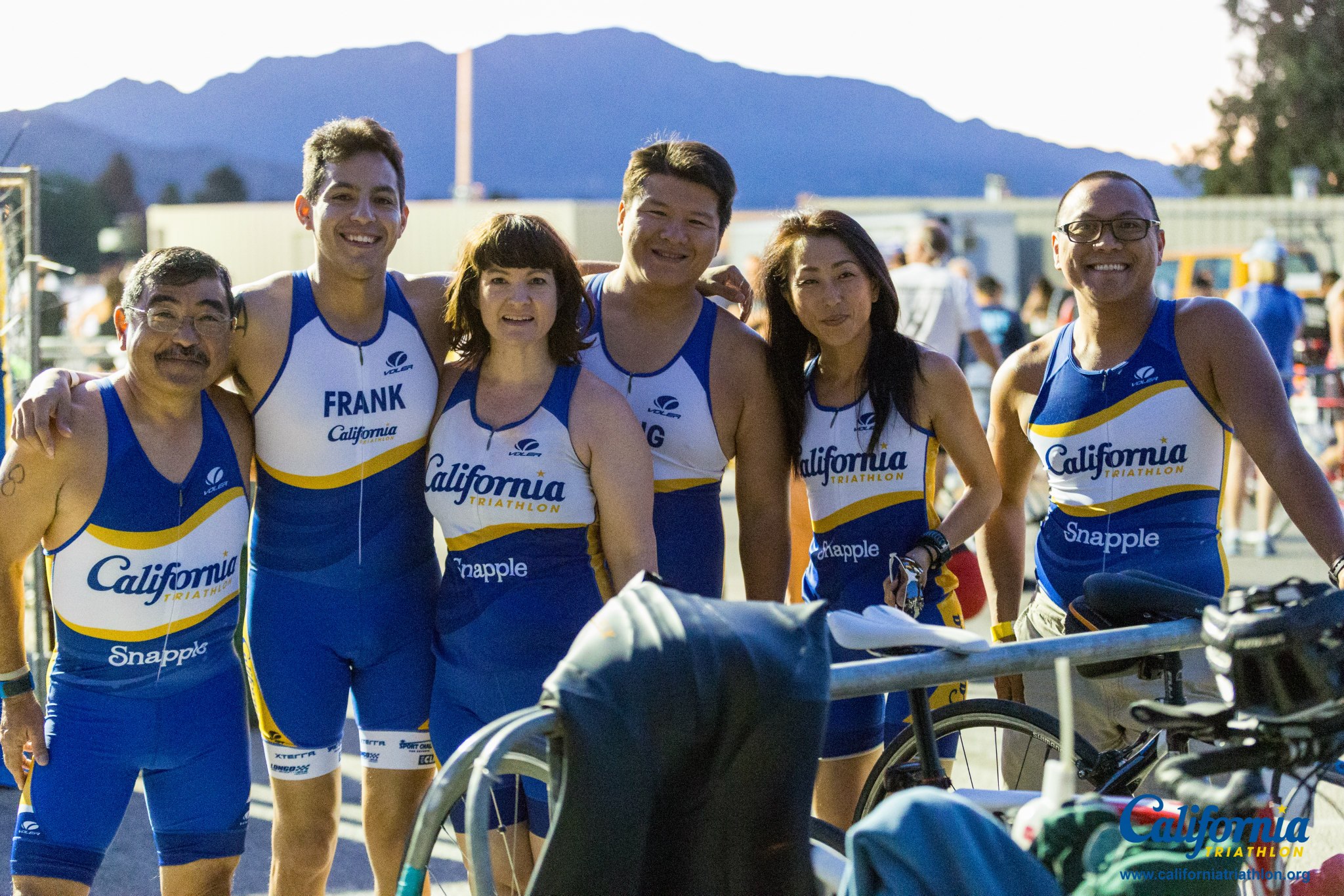 CAL TRI KIT ORDER CLOSES SUNDAY NOV 19. Order your Cal Tri gear by Sunday and it will ship on December 22. The next order will be early 2018. Below is a recommended list of gear in descending order of need and the opening price point. Because California Triathlon athletes order in such high volume we are able to purchase at these prices. Voler manufacturers in California and ships directly to your home or office.
$34.98 - Tri Top

$42.24 - Tri Shorts

$42.90 - Cycling Jersey

$27.72 - Running Singlet

$8.58 - Accessories - Arm warmers, gloves, etc

$75.90 - Skinsuit

$40.92 - Vests

$45.54 - Jackets
This is a major benefit of being a California Triathlon member.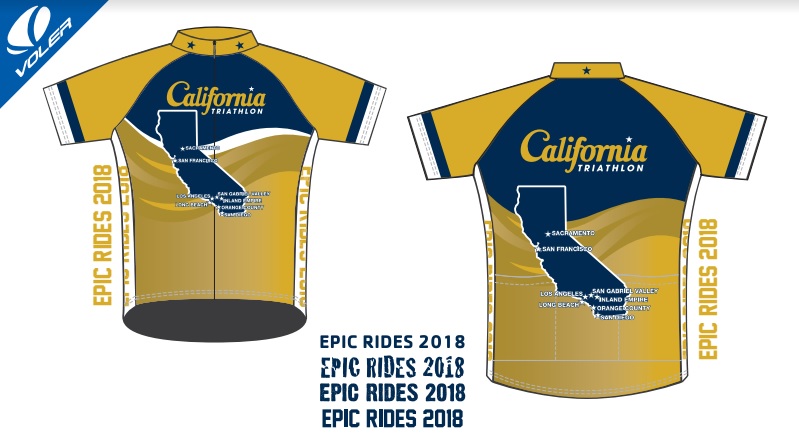 2018 EPIC RIDE JERSEY. The Limited Edition 2018 Epic Ride Jersey is now available and will only be available through Sunday to order. There are $39 and $49.80 options. I recommend spending a few extra bucks and get the FS Pro Jersey.
---
FAIRLY DEFINING THE LEGAL RISKS OF BICYCLING In an attempt to escape responsibility for a bicycle injury claim, insurance companies commonly argue that you, the bicyclist, assumed the risk of injury by hopping on your bicycle. They argue this assumption of risk in three ways, some of which can be less than fair. SOURCE: Law Firm of Richard L Duquette.
---
California Triathlon is a 501c3 charity that provides a premium no-fee membership to over 4,000 athletes worldwide. Our mission is to make the sport of triathlon affordable, accessible & sustainable by providing the resources, coaching and support needed for athletes to accomplish their goals.