Unfortunately, Legends (the company that operates all concessions at the Coliseum and the fundraising program for nonprofit organizations) canceled the training session that had been scheduled for last Tuesday.
However, they've scheduled another training session for tomorrow night, Tuesday, August 14th, at 6 PM. It will be at the Coliseum. For complete details and to RSVP, please click here.
Please consider attending, then signing up to help us raise some money at a game this season. If you feel you have benefitted from your CalTri membership and your participation in triathlon, this is a fantastic way to give back to our team and to our sport!
Are you curious? Thinking about it? Have questions? Please feel free to reach out to me at anthony@californiatriathlon.org
If you've completed the training within the last 3 years (meaning your alcohol certification is current), please check your availability and consider signing up for one of the preseason games. They're coming up fast! We need a few more people for Rams vs Raiders this weekend, and we don't have anyone signed up yet for Rams vs Texans on the 25th. Click on the links below to RSVP.

SCHEDULE OF EVENTS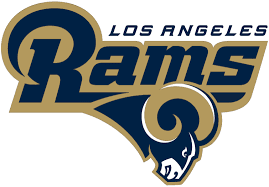 Once you complete the alcohol training (or, if you did so within the last three years), you can volunteer at any of the events. The 2018 Season includes two preseason Rams games, 8 regular season Rams home games, and an international soccer match. If the Rams have another good season, there may also be a home playoff game or two in early January. Click on the links below to RSVP.