For the third consecutive year, California Triathlon volunteers will be working at the Los Angeles Memorial Coliseum at LA Rams home football games (plus a soccer match) to help raise the money that our nonprofit uses to fund its programs. We operate beer and concession stands and earn a percentage of the sales.
This year, proceeds will be supporting our new Cal Tri Kids program, encouraging and empowering youth participation in triathlon. If you feel you have benefitted from your Cal Tri membership and your participation in triathlon, this is a fantastic way to give back to our team and to our sport!
ALCOHOL TRAINING
Legends, the company that operates all concessions at the Coliseum and the fundraising program for nonprofit organizations, REQUIRES that all volunteers complete a TEAM (Techniques in Effective Alcohol Management) training session and pass a short, easy test at the end. You'll learn all about fascinating subjects like blood alcohol levels and recognizing signs of impairment. They've just announced two training sessions; you can click the links below for details and to RSVP:
The good news is that once you've received your TEAM certification, it's valid for three years.
These two training sessions will likely be the only ones offered in time for the preseason football games (August 18th & August 25th). Legends may offer additional training sessions later on, but we have no other dates or info at this time.
SCHEDULE OF EVENTS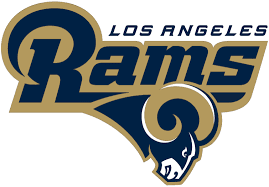 Once you complete the alcohol training (or, if you did so within the last three years), you can volunteer at any of the events. The 2018 Season includes two preseason Rams games, 8 regular season Rams home games, and an international soccer match. If the Rams have another good season, there may also be a home playoff game or two in early January. Click on the links below to RSVP.